Grab our widest selection of on sale items.
THE BIGGEST SALE OF THE YEAR
The best deals and the best prices! Don't settle for anything less than QuickWhip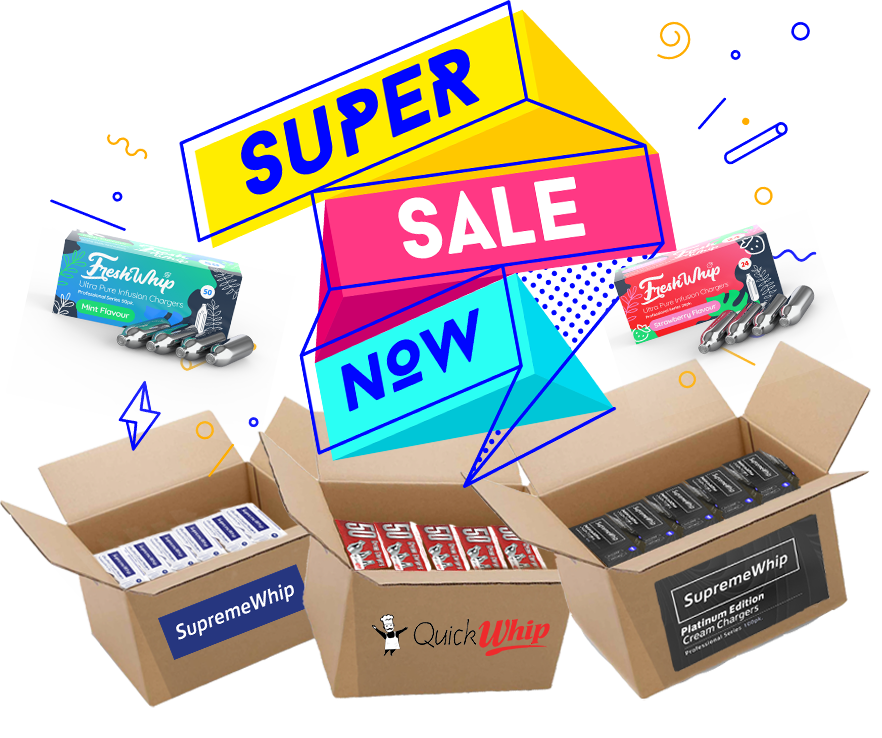 Why buy QuickWhip
Perfectly Engineered

Cream chargers are made of the highest-quality recyclable steel.

Our products are engineered to the highest standards, reflecting 60+ years of expertise.

High-Quality N20 Gas

Filled with 8.2g of certified pure culinary-grade nitrous oxide gas, our cream chargers guarantee no-duds or leakage.

What's more? No oily residue or industrial aftertaste.

Cost Effective

Save time and money: more gas per charger than other leading brands!

Turn 0.5L of whipping cream into a far greater volume than mechanical whipping, with 0.5L of cream making up to 1.5L of whipped cream.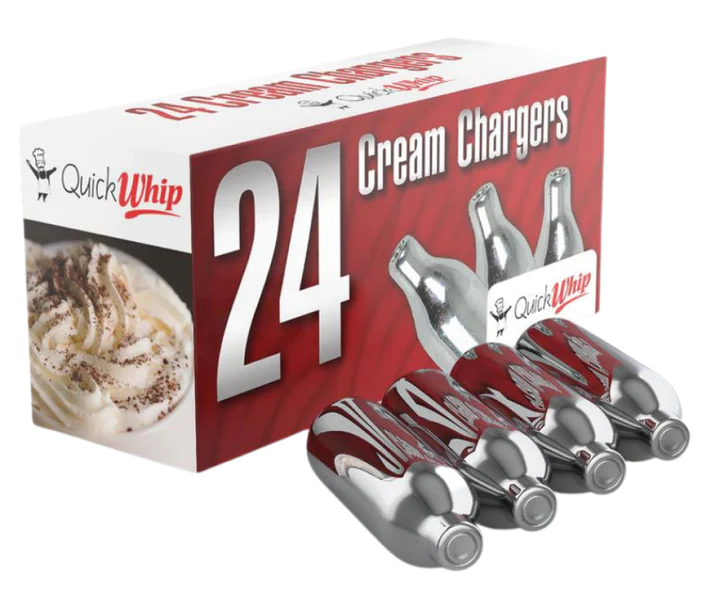 Quality you can trust
Cream Chargers
Our QuickWhip cream chargers contain the highest quality nitrous oxide and a shinier blue-tint zinc coating finish, making them the ideal accessory for any home or professional kitchen.

We are partnered with leading manufacturers and have worldwide sales in 17+ countries, with local bases in UK and mainland Europe, USA, Asia, Canada, and Australia.

We can guarantee the lowest prices possible, with no compromise on quality.
Universal Fitting: Standard 8g fitting
Easy Disposal: 100% recyclable materials
For home and professional kitchens
Whipped Cream Dispensers
The nitrous oxide whipped-cream dispenser uses standard 8g whipped cream chargers to operate, and three decorating tips are included.
0.125 L, 0.5 L and 1 L available: For all your cream dispensing needs–choose from compact through to larger sizes.
Included with dispensers: 3 FREE Decorator tips, a cleaning brush, charger holder and instructions.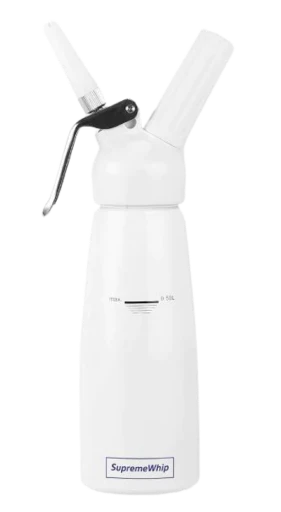 Become a Distributor
For supreme results, everytime
We can manufacturer your own branded Cream Chargers (OEM)! We also supply our very own branded SupremeWhip, QuickWhip and Mr Whip Cream Chargers. These top quality cream chargers contain the highest quality nitrous oxide and are also finished in a shinier, zinc coating – making them the perfect accessory for any kitchen.

We have volume licence agreements with distribution rights in the USA, Canada, Europe, Asia and Australia, which means we are able to guarantee the cheapest possible prices.